It's been a minute since I've thrown out some new pieces. I intended to do a personal AFT of things I was gifted for Christmas but it hasn't happened yet. To ease back into it, here's a few random pieces that should work well for any male.
HELM Ray Ray Boots – $395
Two things I don't have in my shoe collection at this point. Handmade in Italy and leather soles. I fully intend to remedy each. These boots absolutely rule. Dress them with a decent pair of slacks or wear them daily with your jeans. Upon purchase however, you are fully expected to also begin riding a motorcycle.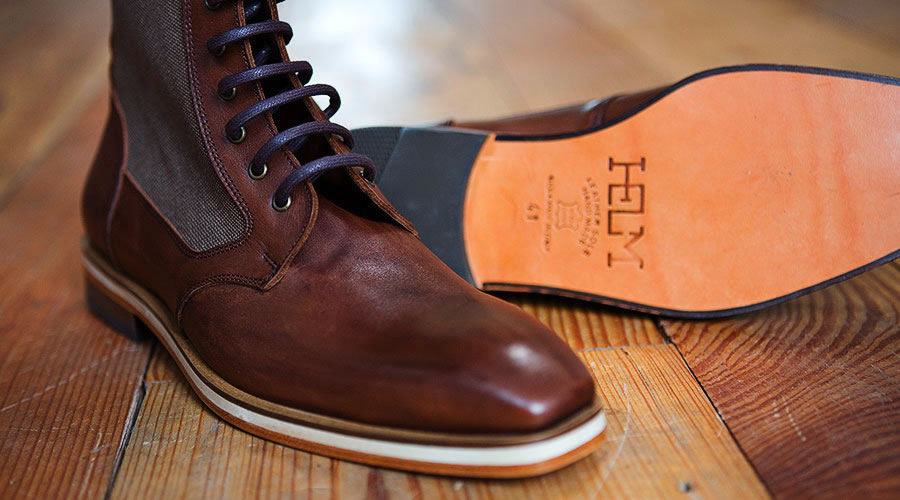 via HELM
Ledbury Blue Windowpane Worker (Slim Fit) – $135 | Massimo Bizzocchi brown silk tie – $65 (Gilt)
I had a blue-checked shirt at one time, but after seeing this, I'm glad I have no idea where it went. I've said it before, but I'm a huge fan of the spread collar and this one is a real treat. I paired it with a brown tie that is sadly sold out at this point but you could get away with something similar. (more…)