It's been a minute since I've thrown out some new pieces. I intended to do a personal AFT of things I was gifted for Christmas but it hasn't happened yet. To ease back into it, here's a few random pieces that should work well for any male.
HELM Ray Ray Boots – $395
Two things I don't have in my shoe collection at this point. Handmade in Italy and leather soles. I fully intend to remedy each. These boots absolutely rule. Dress them with a decent pair of slacks or wear them daily with your jeans. Upon purchase however, you are fully expected to also begin riding a motorcycle.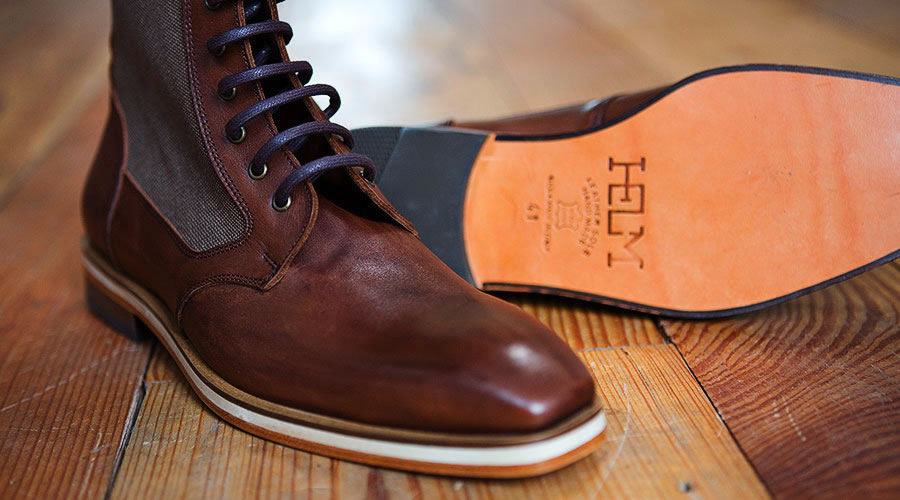 via HELM
Ledbury Blue Windowpane Worker (Slim Fit) – $135 | Massimo Bizzocchi brown silk tie – $65 (Gilt)
I had a blue-checked shirt at one time, but after seeing this, I'm glad I have no idea where it went. I've said it before, but I'm a huge fan of the spread collar and this one is a real treat. I paired it with a brown tie that is sadly sold out at this point but you could get away with something similar.

Shirt via Ledbury, tie via Gilt
Native Son – Black Cashmere Suit
Without diving back through all of the other AFT's, this may be the piece that has dropped my jaw the farthest. I don't have a black suit, nor do I have the 'perfect' suit but I think this might be the answer to both. It's fitted, shoulders at the right spot, buttons at the right height and sleeves cut to the right length. Wishlisted.
Sadly, even at the sale price of $600 (60% off original), I'll be saving a bit.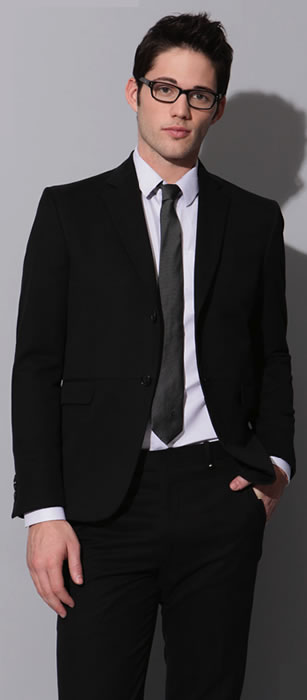 via Gilt
First time here? Feel free to take a look back at previous A Fashionable Thursday's to see what you might have missed.