It was nice to see dot-comrade Chris Bowler launch his newest Internet venture last week: Idea Cafe
Like Chris, I have a notebook fetish and my to do lists often resort back to pen and paper so of course I am a fan of this one. I dig the fact that you can buy individual notebooks as well as bundles that are role-based. I've heard a rumor that there's potential for coffee-related sales in the future as well.
It was fun to watch this come to life through sneak peeks on Dribbble. Great design, killer photography and even some quality branding help from another mutual buddy, Aaron Mahnke. Win-win-win.
Chris, one request: When we were getting ready for our SF trip, I spent more than enough time trying to find the SF Moleskine City Journal and still came up empty handed, niche market possibility for you?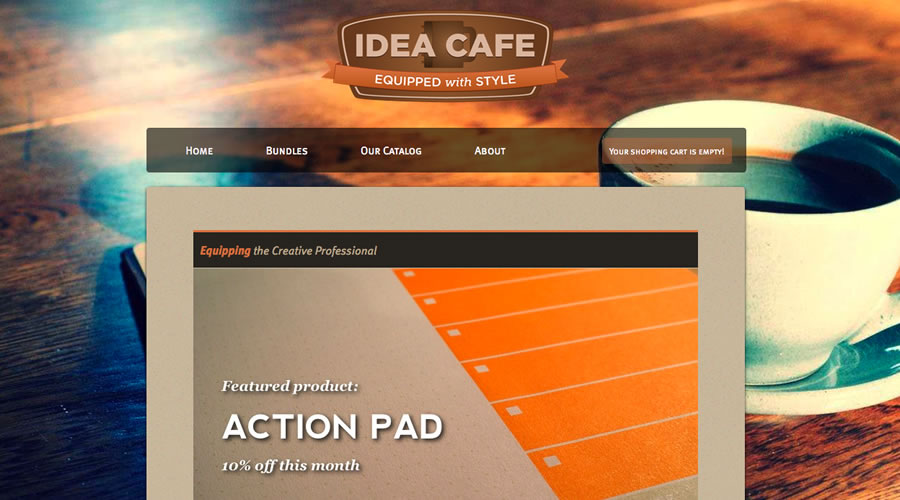 Workspace coffee menu
Continuing the recent coffee-heavy related content, the menu at the (now defunct) Gastown, England-based Workspace is fantastic. You can mark it down as "borrowed" in much of my new artwork, I'm sure.