Happy New Year, AFT'ers.
We're already starting to see spring/summer collections both in-store and online but since its below the freezing mark at my house today, we're going to crank out some more warm weather wears.
Narrowed down AFTv8 to two designers: Gant and Tom Ford. And for the record, you aren't going to find their collections at Wal-mart.
Gant Varsity Sweater
From the letterman's letter to the white arm-band and over-sized collar, everything about this sweater says, "ladies, get back, I'm just one man."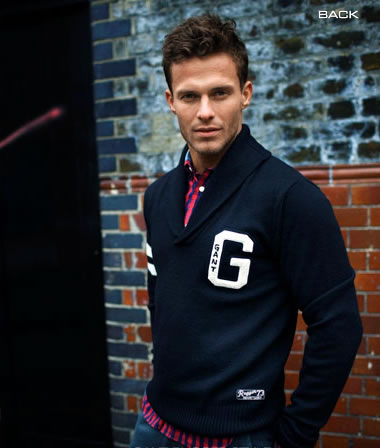 via Gant
Gant Double-breasted Sport Coat
I've never been a double-breasted guy. Heck, I was even happy when Letterman quit sporting them. But apparently if I were a little more London Preppy I could pull it off. Whatever, it works.