Happy New Year, AFT'ers.
We're already starting to see spring/summer collections both in-store and online but since its below the freezing mark at my house today, we're going to crank out some more warm weather wears.
Narrowed down AFTv8 to two designers: Gant and Tom Ford. And for the record, you aren't going to find their collections at Wal-mart.
Gant Varsity Sweater
From the letterman's letter to the white arm-band and over-sized collar, everything about this sweater says, "ladies, get back, I'm just one man."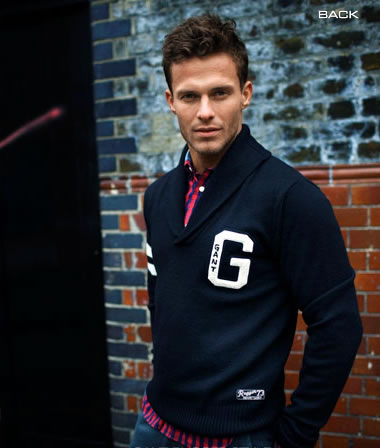 via Gant
Gant Double-breasted Sport Coat
I've never been a double-breasted guy. Heck, I was even happy when Letterman quit sporting them. But apparently if I were a little more London Preppy I could pull it off. Whatever, it works.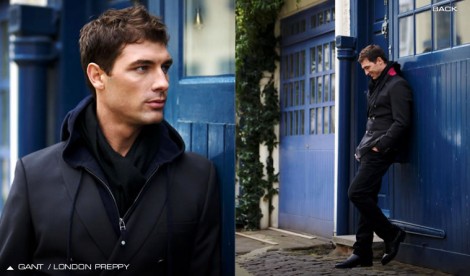 via Gant
Gant Brown Cardigan
I will find a cardigan one day that I can pull off. This one pushes the envelope right up to Mr. Rogers but then backs it down one notch into cool. Single-sleeve arm bands rule. Unless they're tattoos.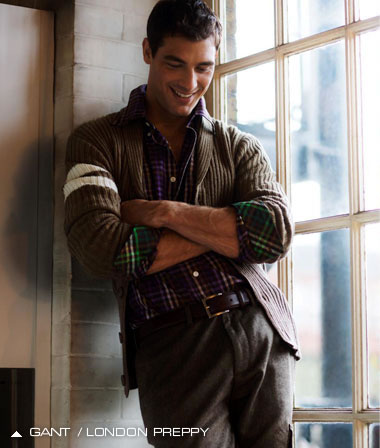 via Gant
Tom Ford Sport Coat w/Elbow Patches
You don't have to hang around AFT long to know that j'adore (take that HS French teacher who said I'd never learn the language) elbow patches. Mr. Ford, for my time promoting, I would like this one in a 38R with long sleeves. Merci.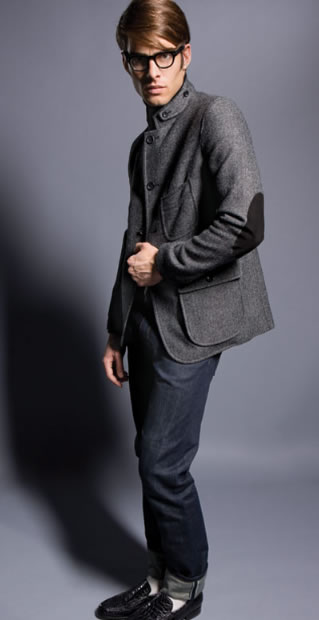 via Tom Ford
Tom Ford Dress Coat
Mr. Ford, since you'll be shipping anyways, I'm in need of a nice overcoat. This houndstooth gray one would suffice.
Don't pop your collar with it but do pair it with a nice scarf. Speaking of scarfs, I'm thinking AFTv9 should be themed…

via Tom Ford