So these don't come as quickly as I'd like but I haven't lost interest in getting them out from time to time.
This week's AFT is powered by Urban Outfitters. I've never actually purchased anything from one but could see myself spending a few dollars there if I happened to stumble into a store.
The Multi-functional Combo
These three pieces would work well for a number of occasions. You can wear them to work and not have to think twice about heading straight to dinner from there. Could be paired with slacks like you see with the jacket or jeans as well. You'll regret the purchase if you buy the hideous plaid shirt currently under the jacket.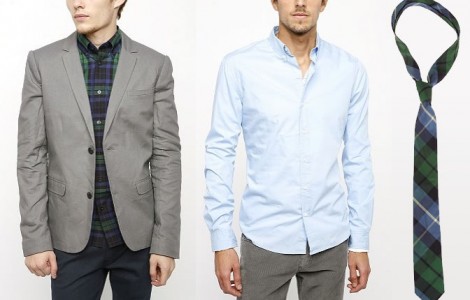 Jacket: BDG Shrunken Blazer, $68; Shirt: BDG Solid Button Down Collar Shirt, $48; Tie: UO Spring Plaid Tie, $19
(more…)