Since the skin has melted off the majority of the people in the US by now, I figured it time to throw up some things to help you cover up your soon-to-be scarred bodies. A random mix of things I *need to have in my closet by day's end.
Warby Parker Sunglasses – Thatcher (Greystone)
Surely you know about Warby Parker, but if you don't here's a quick low-down: they're an internet-based eyeglasses manufacturer that does a similar one-for-one deal like Toms shoes with those in third world nations. $95 for a pair of high-class prescription glasses with the added bonus of getting 5 pairs of frames in the mail to try on before ordering and you get to help out another in the process. Win.

Just a couple of months ago though they branched out into the sunglasses market as well. Double win.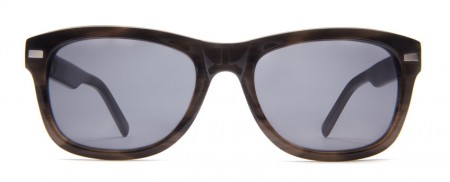 via Warby Parker
D.S. Dundee – Rothesay Shirt-White
Care to look good in the office and head out for some fun without having to change in the bathroom? Roll the sleeves on this bad boy and go to town. Bonus, it's on sale.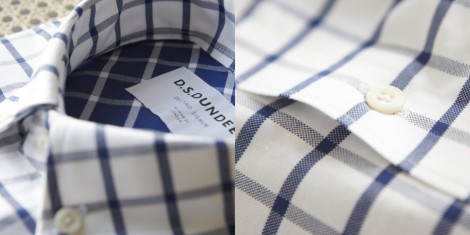 via D.S. Dundee
J. Crew – Secret Wash Button-down Shirt in Abott Tattersall
When in Rome… I throw this one here as well as a recent purchase I myself made. I've dressed it up with slacks/sport-coat and down with shorts, works great either way. Practice what you preach. Also, get the slim.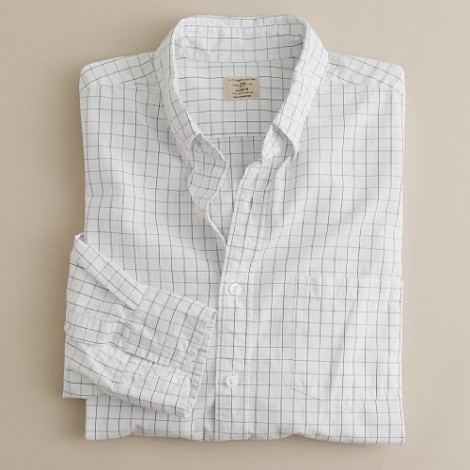 via J. Crew
Onia Swim Trunks – Amaury & Calder
Yes, $140 for a swimming suit is out of the question. No, that doesn't stop me from thinking I'd look good in either of these.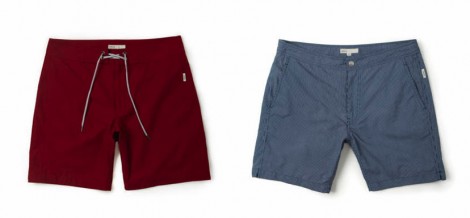 via Onia
Must Have Accessories
Since they're just street photos, neither help me much in my quest to own but that won't stop my search.
Black & White Stripped Socks (And no, I wouldn't pair with brown shoes but he seems to pull it off)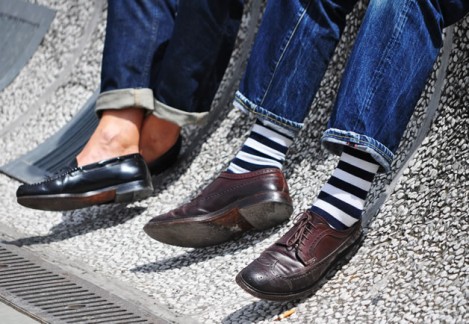 via Men of Habit
Luigi Bianchi Mantova – Sport Coat
We're currently approaching our 20th straight day of 100°F temperatures. It's maddening to think about buying and or wearing any type of jacket. Call me crazy but I would wear this jacket every day if I owned it. It might be my favorite piece this year. Flawless. It's not on the website which means I will have to resort to actually finding the model and stealing his as my only option.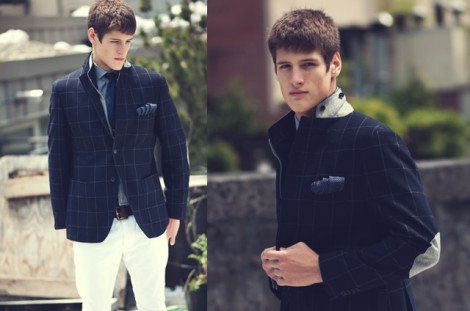 via Men of Habit
New to AFT? Feel free to catch up.