If you're not following the Pictory showcases, you're missing out. Laura Brunow Miner has done a fantastic job (now 20 times over) of taking a theme and curating user-submitted photos around it. Each one is top notch.
A few months ago as I was browsing the site, I noticed that she was taking submissions for an upcoming showcase called, Everything's Bigger in Texas. While I wouldn't consider myself a photographer, I've taken a few shots here and there of the state that I reside in.
One that's always stuck out in my mind came from a night of goofing off in South Padre a few years back when I was really just playing around with my camera. I was down there doing some work but sadly the family couldn't make it for the trip. Instead of just sitting in my room watching TV, I grabbed my camera and just drove around town at dusk seeing what I could come up with. I ended up with several that I liked but none really more than the following: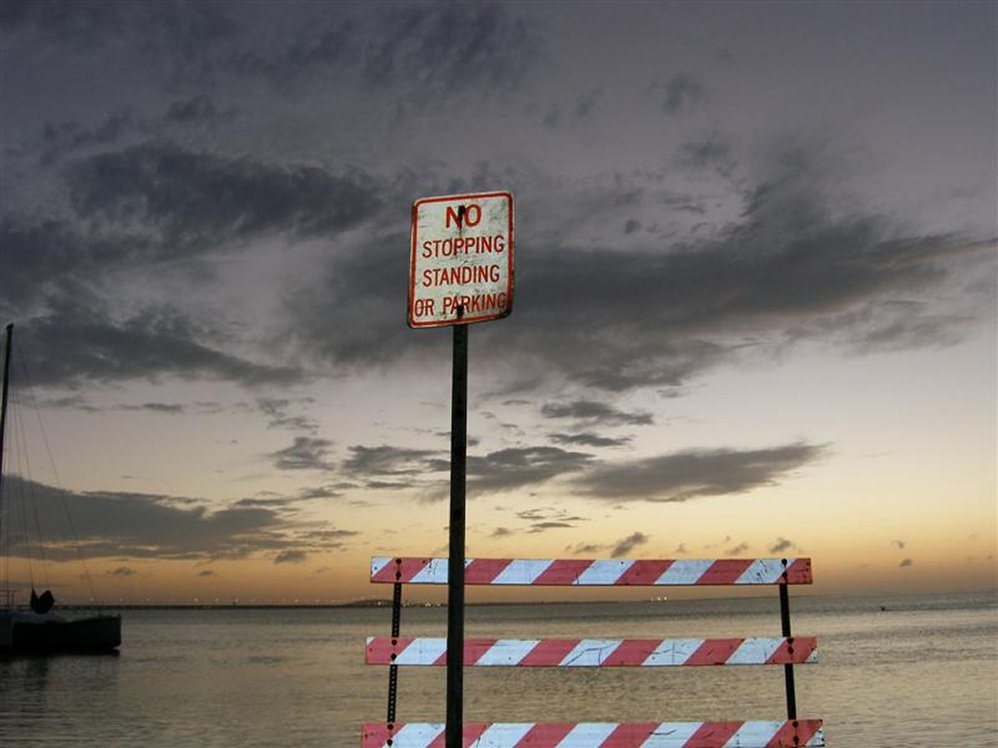 It was a nice surprise to get an email today from Laura saying that my shot had been picked for the showcase. As I was able to dive in and see the rest of the images included, I can readily admit there are some great shots and great photographers – kudos to all who participated, I have much to learn of your shutter-related techniques! Also props to Mr. Tim Van Damme for his nice work on the editorial design.