While he didn't do anything out of the ordinary, LeBron helped his Cleveland Cavaliers team run the Mavericks record to 1-2 tonight. Fortunately for me, Bill/Heath were kind enough to let me tag along to watch the Mavs play some pretty bad basketball. It's gonna be a long season.
Thanks also to my sister-in-law for taking C duties for a couple hours this evening so I could make the trip. I gave Dirk your phone number.
Just a couple shots from my very underwhelming camera phone. I'm pretty positive at this point that I could draw a better picture than what it takes.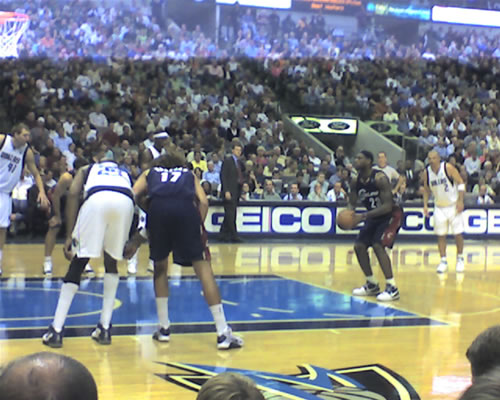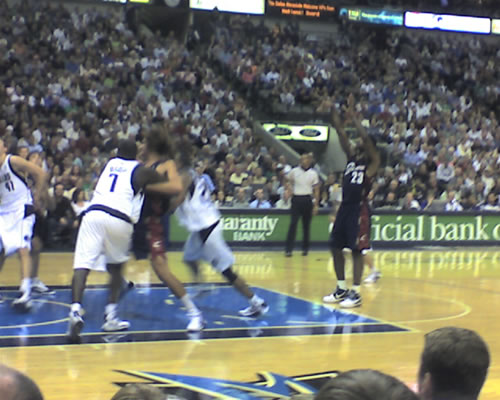 I'd also like to take a moment to share my theory on grown men wearing sports jerseys. They shouldn't. Theory over. Need proof?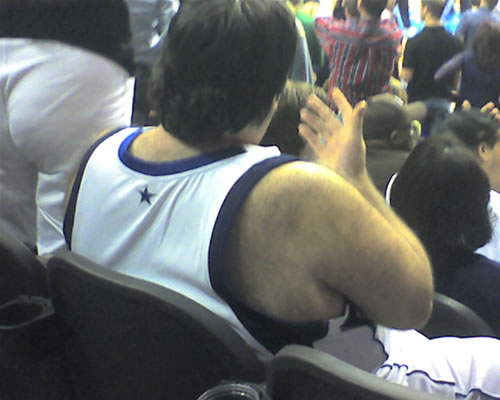 Previous to tonight, I'd never seen a hairy jersey. I'm headed now to wash my eyes out with Lava soap.