Remember New Coke? I was a tad young but I do remember the stirring that it caused when the Coca-Cola company decided to "update" their coke flavor over two decades ago and the fact that it didn't take them long to re-introduce Coke Classic. It was a bad move on Coke's part to take their century old recipe and change it up on the fly. Consumer's weren't happy.
I mention New Coke just in the fact that it's the last time I've seen the public create such an outcry as to get the company to notice and revert back to their trusted roots.
Until now.

If you've been to the store (or read an advertising blog) in the last month or so you might have noticed the new branding that Troipicana juices received this first quarter of 2009. Honestly, it was bad. I'm all for freshening up something but this one completely demolished their tried and true brand and stepped out of the box. Unfortunately they stepped, tripped and fell a little too far. From my own observation, the different cartons of juices started looking far too similar, so much so that it was difficult to discern which type of juice you were actually buying. They dropped their logo, their type choices and their customer loyalty pretty quickly.
I'm guessing somebody got fired. As of tomorrow they are announcing the discontinuation of the new brand and they will be bringing back the old within the next month. The consumer spoke and the corporation listened, for once.
Congrats to somebody at their parent company (PepsiCo) for paying attention. If they are paying attention across the board, I expect to see the horrific new Pepsi branding take a dive as well.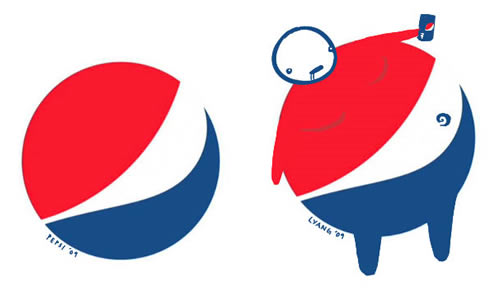 Also, just a thumbs up for the one social network I have gravitated towards for their influence. Twitter was mentioned in the NYT article for their instant feedback possibilities for businesses and corporations. Maybe now they have something they can hang their hat on as a start to a business model.
Note: For the uninformed, Cmd+Z is the Mac OS X equivalent of 'Undo' or Ctrl+Z on a Windows based machine.