Once or twice in the last year I've gone searching for a pair of cufflinks. Unfortunately, these weren't carried in any of the stores I ventured into.
At $50, I'm not inclined to order these right now but I am adding them to my when-I-strike-it-rich list. Or to my buying-something-will-cure-what-ails-you list. Either way, they're making it on a list.
Can be used on regular sleeved shirts as well as French-cuffed. Only problem I see with them is they do have the potential to be too much if they are oversized. Hard to tell from the images.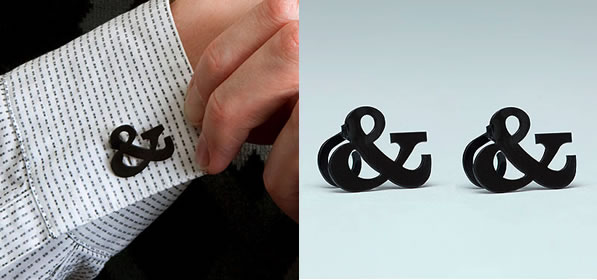 http://www.veer.com/products/merchdetail.aspx?image=VPR0005442
Font nerds, without cheating, can you name that font?