It wasn't that I planned on dropping the ball this early into the adventure, it was really just the fact that I didn't know it was Thursday.
For this edition of AFT, I am introducing fashion for both women and kids. And there's more going on behind the scenes that I'm not a liberty to discuss yet. But rest assured, it will be huge. Blow your mind huge. I had some help with the women's stuff.
If you need to know the rules or missed AFT v1, catch up here.
Brushed cotton two-button blazer
Partnered with the argyle sweater in this picture, it works. Partnered with the white shirt, tie and newsboy hat on the BR website is plain criminal. Not necessarily related to the clothing, but I wish the guy in the picture would stand up straight. He'd look like he was more confident in what he was trying to do.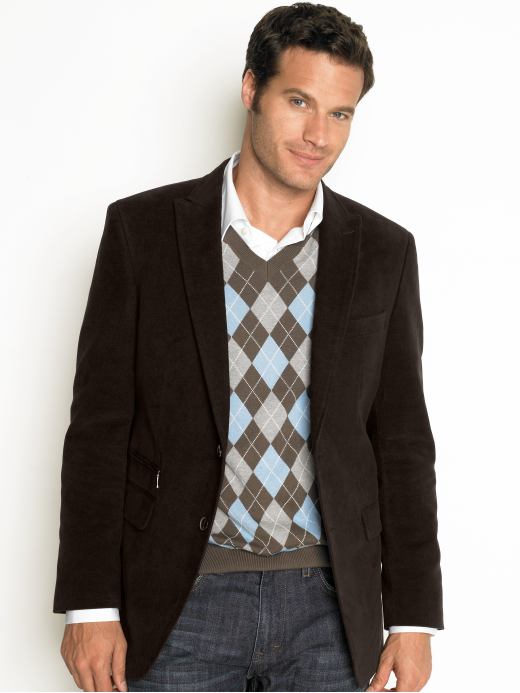 (via Banana Republic)
Victoria Secret NaNa
I've been informed that 30's style shoes are coming back in, and if this is 30's style, then I'm all for it.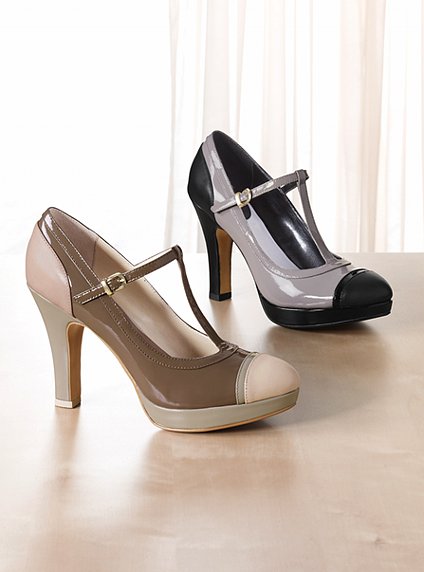 Victoria's Secret)
Supima Cotton Shawl Collar Cardigan
Kid's should look good too. I can assure you my kid would pull all the ladies at pre-school if he walked in strutting his stuff with this crested beauty. Too bad it costs more than his entire wardrobe at this point.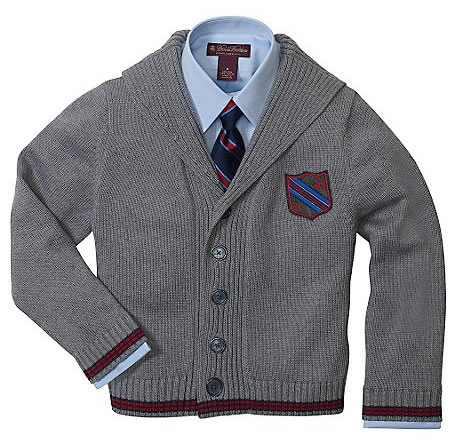 (via Playgrounder)
Boucle peplum cardigan sweater
I had to study this submitted piece for a while before I was ready to give it a thumbs up. If you can ignore the skirt and padlock-chain around her neck, add a little something underneath for modesty and partner with the right skirt you could pull off a nice look. And yes, I had help. Just be happy I didn't bring up the "pencil skirt."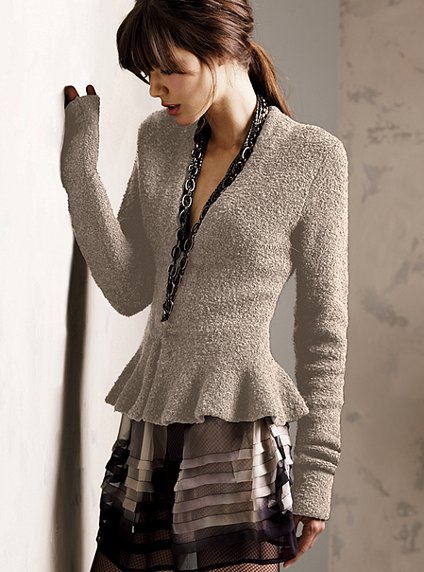 (via Victoria's Secret)
A smattering of patterns
This jacket is loud. Everyone can see that. And the square tie doesn't do much for me, but the checked pattern on the plain-front pants and monochrome color scheme throughout are great. The jacket could work, but only on very few people. And by very few, of course I mean you.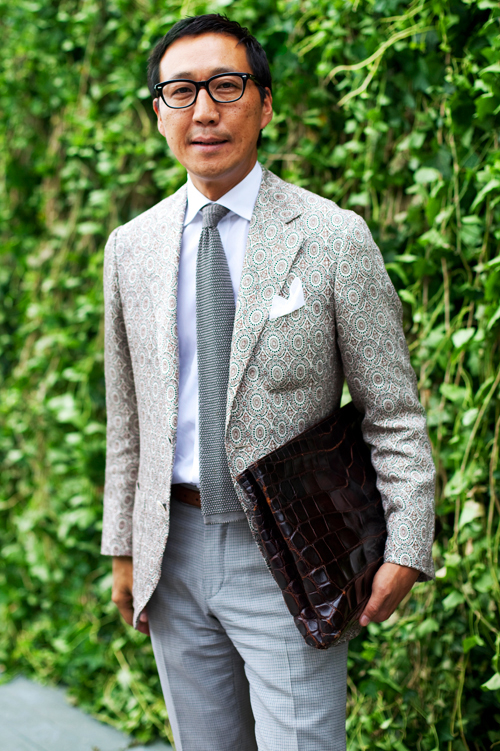 (via The Sartorialist)