Accessories to help make the man
Ties: I'm not sure a tie is classified as an accessory, but you should wear them anyways. This week's additions come in gray, brown & party.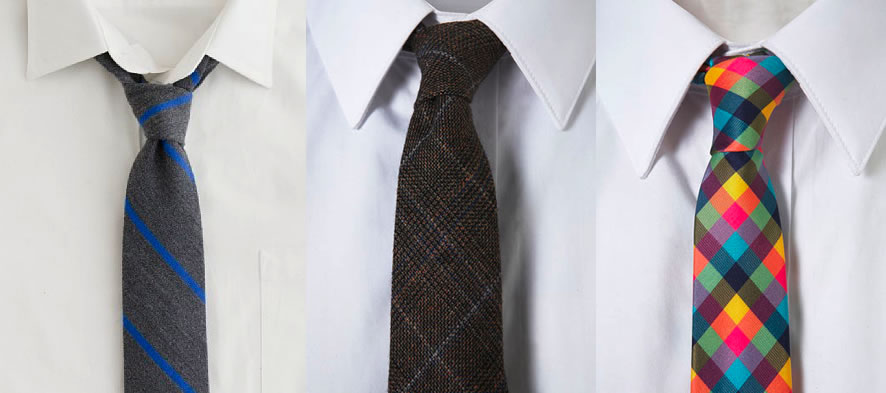 Gray: J. Crew Wool bright-stripe tie – $69.50
Brown: Topman Brown Textured Check Tie Р£10.00
Party: Topman Bright Coloured Check Slim Tie Р£10.00

Glasses: Poor eyes is no excuse for dressing less than the best. Rock some good eye-wear.

1st pair: Kaneko Optical for nonnative Dweller Frames $270 – (via hypebeast)
2nd pair: Applebum "Woody" Sunglasses (via M.L.G.)
3rd pair: Ashcroft Eyewear – (via Svpply)
Leathers: If you haven't heard, I'm a big proponent of matching your leathers. These aren't a perfect match for each other but either one on their own are a good place to start if you're needing some brown in your wardrobe. Which if we're being honest, you probably do.

Bag: hard graft 2UNFOLD Laptop Bag Р€389.00 (via Svpply)
Belt: Commune Manchester Belt (Brown) – $42 (via Svpply)
If you're new to this whole thing, you might want to take a look back at the previous 13 AFT's to see what you missed.