So I know its been quiet around here for the last couple of weeks. I am slowly getting towards the end of a major overhaul of this site that will hopefully suffice for a little while.
I have a folder where I deposit random stuff I stumble across on the web that may or may not ever see the light of day. Here are a few that I've come across within the last week or two that found their way into prolonged tab exposure or my dustbin.

Alphabet Poster by beauchamping (sold on Etsy)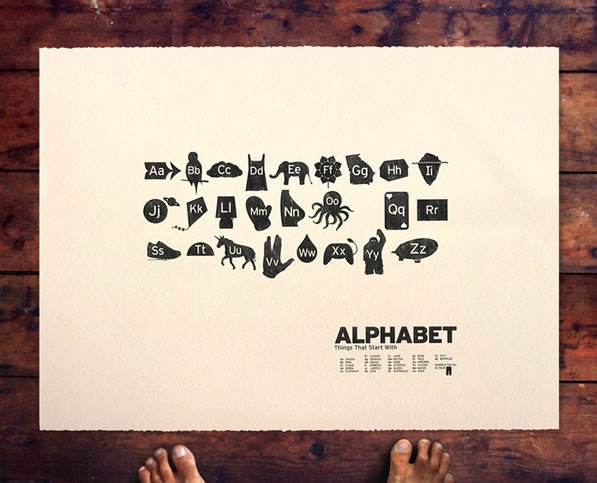 Regretsy
Speaking of Etsy, with a site built mostly for handmade goods, you're bound to get some real junk mixed in. Thankfully, Regretsy finds the best of them.

Public Gothic typeface from A2591
From the designer, "It is little industrial, little vintage, little condensed, little bold.
Public Gothic is our new font family and beta release is free to use in all your designs, commercial or non commercial. "
4 variations, free to download and use (thought not for web-embedding).

The League of Movable Type
I've known about this one a little longer but since the subject of type has already been brought up, The League is killing it with some open source, web-embeddable fonts.
Already used several in different projects including, League Gothic, Chunk and Blackout.