As much as it pained my office mate, I started the process of organizing the 2012 edition of CreepySanta in October. It's not the be-all, end-all Christmas album but it should be a good mix for you to keep your Christmas party hoppin' or help soundtrack your tree decorating festivities.
This ain't the first Christmas music rodeo around these parts either, feel free to hit the archives for past compilations.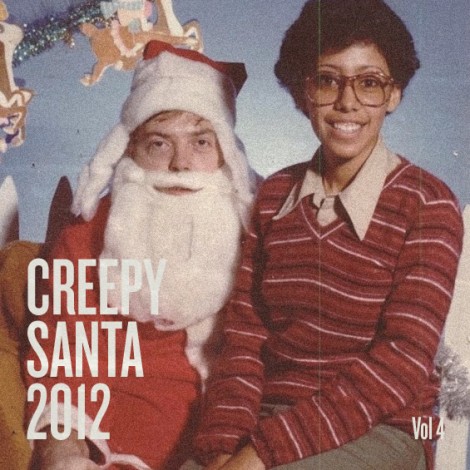 Click the image above or link below to download.


CreepySanta 2012
Track List
1. fun – Sleigh Ride
2. Meaghan Smith – Silver Bells
3. Never Shout Never – 30 Days
4. Andy Williams – It's The Most Wonderful Time Of The Year (a shrift remix)
5. The Boy Least Likely To – Happy Christmas Baby
6. Hugh Laurie – Silent Night
7. Colbie Caillat – Christmas in the Sand
8. Fitz & The Tantrums – Santa Stole My Lady
9. Kay Starr – I've Got My Love To Keep Me Warm (STUHR remix)
10. Vince Guaraldi Trio – Skating
11. Olivia Olson – That Christmas Feeling
12. Pomplamoose – Jingle Bells
13. Gavin DeGraw – The Christmas Song
14. Meiko – Maybe Next Year (X-Mas Song)
15. Black Prairie – (Everybody's Waitin' For) The Man With The Bag
16. Grant Dawson – It Came Upon A Midnight Clear
17. Punch Brothers – O Come, O Come, Emmanuel
18. Troy Andrews – O Holy Night
Rdio users: I've also made a playlist for you but it only has about 75% of the tracks. You can thank the record industry.